Fast and Lasting Relief of Back Pain, Sciatica and Disc Injuries
Dr. Charno Specializes in Managing Chronic and Difficult-to-Treat Conditions by Performing Detailed Evaluations of Muscle Balance, Movement Patterns and Spinal Stability
Dr. Russell Charno - Chiropractic and Functional Rehabilitation
No one likes living with pain. Our first goal is to get you out of pain as quickly as possible. We accomplish that by using a combination of natural treatments including chiropractic adjustments, soft tissue manipulation, exercise rehabilitation and nutritional recommendations. These techniques are highly effective for managing conditions such as lower back and neck pain, joint and muscle conditions, sports injuries, and headaches.
But why is it that some injuries seem to reoccur, and why do some painful conditions seem to just come out of nowhere with no obvious cause? What makes our services unique is that we not only work to get you out of pain, but we also help you uncover and correct the actual root cause of your problem.
Although some conditions are simply the result of an accident or fall, pain and illness are often caused by hidden, more long-standing problems such as spinal instability, unhealthy movement patterns or muscle imbalance caused by poor work habits, repetitive motions, old injuries, improper exercise, stress, nutritional issues or poor posture.
By doing detailed whole-body assessments of your muscle balance, joint mobility, and spinal stability we're able to complement our traditional chiropractic care, soft tissue treatment and myofascial release with specific corrective exercises aimed at strengthening your specific movement limitations. Treating the underlying condition in this way usually results in a faster and more long-lasting recovery. Regardless of your condition, our goal is to help you live a healthier, happier and more active life.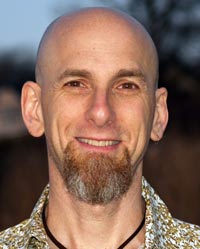 Dr. Russell Charno has advanced training in Graston Technique™ and is also certified by the National Academy of Sports Medicine as a Corrective Exercise Specialist. He has completed extensive continuing education in nutrition, stress management, exercise, movement assessment and functional rehabilitation. Dr. Charno uses an integrative approach that combines chiropractic care with exercise, rehab, nutrition, yoga, meditation and stress management to help individuals and families heal from injuries and experience their full potential for vitality and vibrant health.
Call for an Appointment (516) 316-4589